Blued Trees Symphony Painting Project ~ Wednesday, July 19
Pence Springs, Summers County
The Blued Trees Symphony is an intercontinental artwork initiated by internationally recognized ecological artist Aviva Rahmani in 2015 to be installed in corridors where natural gas pipeline expansion is planned. Across America, natural gas pipeline corporations have been seizing personal property for private profit under eminent domain law, by claiming their expansions are for public good. The United Nations recognizes a people's entitlement to cultural aspirations and earth rights as much as financial concerns. The public good the "Blued Trees" protects is clean water, essential to a safe environment. Teams from local communities in several states and Canada have been painting miles of individual trees, in specific patterns, in the proposed corridors. The artist copyrights the artwork, paving the way to contest the takings, save their trees and protect the artwork.
Interested parties should join us on Wed., July 19th, at 11 a.m. on Ashby Berkeley's property on the beautiful Greenbrier River. For more info please check Facebook page HERE
VIRGINIA DEQ ANNOUNCES PUBLIC COMMENT PERIODS FOR ACP AND MVP,
JULY 3 – AUGUST 22.
FOR IMMEDIATE RELEASE
June 30, 2017
Contact: Ann Regn
(804) 698-4442
ann.regn@deq.virginia.gov
RICHMOND, VA. — The Virginia Department of Environmental Quality will hold a public comment period, including five public hearings around the Commonwealth in August, to receive comments on draft water quality certifications designed to protect water quality along the routes of the proposed Atlantic Coast and Mountain Valley pipelines.
Two hearings will be held for the Mountain Valley Pipeline, and three will be held for the Atlantic Coast Pipeline. The public comment period to receive written comments on both pipelines will run from July 3 through August 22, 2017.
"These hearings and the comment period are very important to helping DEQ meet its goal of protecting water quality," DEQ Director David K. Paylor said. "The pipeline construction is a complicated process, and we look forward to receiving valuable public input as these projects proceed."
The public hearings schedule for the Atlantic Coast Pipeline is:
— August 7, 2017, from 6 to 10 p.m. — James Madison University, Festival Conference and Student Center, Grand Ballroom, 1301 Carrier Drive, Harrisonburg, VA 22807. Parking is in Lots C11, C12, and D3.
— August 10, 2017, from 6 to 10 p.m. — Longwood University, Jarman Auditorium, 201 High St., Farmville, VA 23901. Parking is in Wheeler Lot, Crafts Lot, High Street Lot, Randolph Lot or other university-owned lots.
— August 14, 2017, from 6 to 10 p.m. — Dinwiddie High School Auditorium, 11501 Boisseau Road, Dinwiddie, VA 23841. Parking is only in designated areas on school property.
The public hearing schedule for the Mountain Valley Pipeline is:
— August 8, 2017, from 6 to 10 p.m. — Radford University, Preston/Bondurant Auditorium, 801 East Main St., Radford, VA 24142. Parking is only in Lot A, or Lots E and U.
— August 9, 2017, from 6 to 10 p.m. — Chatham High School Auditorium, 100 Cavalier Circle, Chatham, VA 24531. Parking is only in designated areas on school property.
The documents on which DEQ is seeking comments are referred to as "401 certifications." These draft certifications will place conditions on activities in upland areas that are near state waters and that may indirectly affect state water along the pipeline routes. These certifications are in addition to the requirements imposed by the Federal Energy Regulatory Commission, by the Commonwealth of Virginia for stormwater, erosion and sediment control, and by the U.S. Army Corps of Engineers for wetlands and streams.
The conditions address, among other matters, impacts to public water supplies; engineering and best management practices for steep slopes and slide-prone areas; environmental monitoring and inspections; and development and implementation of plans and procedures for karst mitigation, spill prevention control, water quality monitoring, and protection of riparian buffers.
Additional information is available on the DEQ website at www.deq.virginia.gov.
---
Water Quality Survey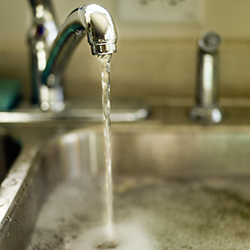 The Division of Forestry and Natural Resources at WVU is conducting a survey of West Virginia residents about the quality of drinking water and surface water. Please consider taking the survey and sharing your opinions.

---
Clean Water Action of the Week
Both the House and Senate of the WV Legislature have introduced similar bills that would allow more toxins in our waters. SB 246 and HB 2506 have both been referred to their respective judiciary committees for consideration, check out our summary on the bills. Now is the time to let those committee members know that you want them to say "no" to dumping more dangerous toxins and cancer-causing chemicals in our drinking water supplies. Click here to send your message today.
Let legislators know that more toxic pollution is not what we want for the future of West Virginia.
More information HERE
---
WV Rivers Coalition

The 2017 legislative session began last Wednesday and already the attacks on water have started. Make sure you sign-up for our weekly Water Policy Updates so you can stay informed and take action on water issues – http://eepurl.com/_KUd9.
---
Community and Conservation Groups Blast FERC
Findings on Fracked-Gas Atlantic Coast Pipeline
America's next big pipeline fight is emerging in the mountain towns and farming communities of West Virginia, Virginia and North Carolina. With federal regulators poised to rubber-stamp the proposed fracked-gas Atlantic Coast Pipeline, landowners, community leaders and their allies are taking inspiration from the water protectors at Standing Rock and vowing to stand together to stop it. In response to requests from numerous elected officials and organizations, FERC has extended the usual 45-day period for public comments; the deadline is April 6, 2017. PRESS RELEASE WITH CONTACT INFORMATION
FERC DEIS
___________________________________________________________________________
North American Security and Infrastructure Act
A bill moving in Congress called the North American Security and Infrastructure Act, commonly referred to as S2012 will greatly expand fracking, fast track pipelines and LNG ports, and expand access to both tribal lands and national parks by fracking infrastructure. Needless to say with all these provisions climate change will be exponentially exacerbated. The implications of this massive 792 page bill has not been properly assessed by lawmakers and there has been little public awareness about its imminent adverse impacts. Even with a lame duck Congress this bill could move very quickly within the next two weeks, so it is imperative that we make our opposition known and felt immediately. Any group fighting any type of fracked oil or gas infrastructure will face even greater challenges if this bill becomes law.
__________________________________________________________________________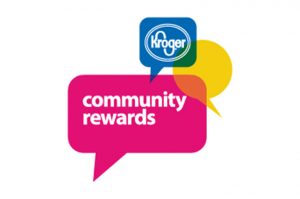 Support Clean Water in Your Community with Kroger Rewards

Kroger Community Rewards donates to your designated non-profit organizations with 5% of your purchase amount. This does not affect the fuel points that you earn on your Kroger card or cost you anything extra. For more information visit Kroger Community Rewards

Sign up for a Kroger Plus card and then sign up for the Community Rewards program, naming Greenbrier River Watershed Association as the organization you want contributions to go to. This must be renewed once a year for Kroger to continue making these contributions.
To sign up: (If you already have a Kroger card, go to step 2.)
1) Get a Kroger Plus card, either, a) by going to a Kroger store and asking for one at the customer service desk, or
b) Go to Kroger.com and click on "Register" and fill out the information and click "Create Account." Next, add a Plus Card by clicking on "Get a Digital Plus Card online today," fill in your name, and enter your ten-digit phone number where it says "Alt ID", and click "Save."
2) If you already have Kroger Plus card, but have not created an account on-line, go to Kroger.com and click "Register" and enter your existing Kroger card number, the number below the bar code on your card. Click "Save."
3) After you click on "Save" in one of the above, an "Account Summary" screen will come up. At the bottom of that screen is "Community Rewards." Click "Enroll" and fill out the required information there, click "Save", and it takes you to a new page, where you enter 83802, the number of Greenbrier River Watershed Association, then click "Search" and click on button in front of Greenbrier River Watershed Association, then click "Enroll."

Thank you for your support of Greenbrier River Watershed Association!
__________________________________________________________________________
No Mass Permits for Pipelines
CLOSED We became aware of the intention of the US Fish And Wildlife Service to consider issuing a "mass permit" for nine companies looking to build pipelines across our neighborhoods. We think this might be a very bad idea. When we hear "streamlining" we think that means "Look out, communities!" Comment submission: Comments accepted only if received or postmarked on or before December 27, 2016.

__________________________________________________________________________
Huge Thanks to everyone who commented on this! Comment to FERC on Environmental Impacts
The public has an opportunity to comment on the Draft Environmental Impact Study until December 22, 2016. CLOSED