Partnering: Anthony Creek Dispersed Area Restoration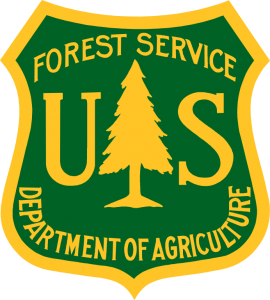 The Anthony Creek Dispersed Area Restoration project consists of 6 user created dispersed camping locations along Anthony Creek on the White Sulphur Ranger District. The area has been popular with visitors for decades due to proximity to Blue Bend Campground, Big Draft Wilderness and Anthony Creek, which is stocked with trout.
Joint Chief's Briefing
(PDF) jcb-anthony-creek
We Support the Birthplace of Rivers National Monument Initiative
GRWA is proud to partner with other conservation groups to support the Birthplace of Rivers National Monument Initiative. www.birthplaceofrivers.org
GRWA and its partner Greenbrier Land Conservation Trust, along with New River Conservancy (NRC) protected 250 acres of important viewshed in Pocahontas and Greenbrier Counties.  Through the NRC, we received grant funding from the West Virginia Outdoor Heritage Conservation Fund to protect the land across from a portion of  Spice Run Wilderness area. Future plans will include a hiking trail to a magnificent view of the river from the Greenbrier River Trail.

Update on the Ronceverte Waste Treatment Facility
Concerned with water quality and an algae overgrowth problem, the Greenbrier Watershed was instrumental in lobbying for and acquiring substantial funding through the

Chesapeake Watershed Senate Bill 245

for a new waste treatment plant on the Greenbrier River.  The City of Ronceverte has received additional funding and has been working with Dunn Engineers and the Department of Environmental protection to complete a plan that to meet the standards of the Clean Water Act and new phosphorus limits set by the EPA.  The plans for a proposed "Vertical Loop reactor" have been being reviewed and revised by different agencies.  Public Service District #1 (Lewisburg) is expected to protest the current plans at up-coming hearings, due to possible rate increases and a lack of trust in the fiscal management of the City of Ronceverte.  Finding funding for anticipated yearly operation costs for the new facility is a concern.  The Waste Facility plans will eventually be phased on to the Public Service Commission (PSC) for a nine month review period. 
The Greenbrier River Watershed Association will keep members updated on the status of the plant and will announce the Public Hearings when a date has been announced by the PSC. The public is encouraged to attend to discuss the project.  Stay tuned for future hearings announcements.