Greenbrier River Trail Partial Closure
Flash flooding on May 22nd has caused major damages to the southern portion of the Greenbrier River Trail. The damage is isolated to a seven mile stretch of trail.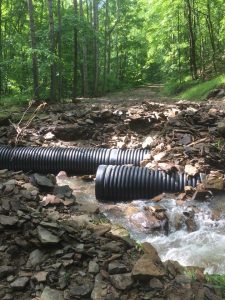 The trail will be officially closed from mp 7.5 to mp 14 until further notice.
Distance riders may start or end at Anthony and travel north to Cass without any issues.
The trail is still open from Caldwell to mp 7.5 for local "up and back use".
Thanks to Friends of the Greenbrier River Trail for pixs and info.