The Devil We Know – The Chemistry Of A Cover-Up
Unraveling one of the biggest environmental scandals of our time, a group of citizens in West Virginia take on a powerful corporation after they discover it has knowingly been dumping a toxic chemical –
now found in the blood of 99.7% of Americans – into the drinking water supply.
THE DEVIL WE KNOW. An official selection of the Sundance Film Festival, the film looks to our north in Parkersburg, WV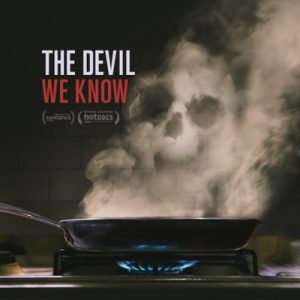 , where one of the largest class-action lawsuits ever filed in environmental law took place after it was discovered that DuPont had been knowingly disposing of a toxic chemical, C8, used in making Teflon products, into the air and water supply. While all residents of the valley were in some way or another were affected by the industrial negligence, for some families, the effects were particularly devastating.
This film is a must-see for those with ties to the Mid-Ohio Valley and for those who are generally concerned about air and water quality in our beautiful state of West Virginia, which often finds itself economically tied to polluting industries.
You can find a trailer to the film HERE
Ways to watch the film
HERE