Keystone XL: Why I fought for – or against – the pipeline
By Holly Honderich
BBC News, Washington Jan 27, 2021
Within hours of taking office, President Joe Biden signed an executive order rescinding the permit for the Keystone XL pipeline.
Here, in their own words, are some of the people – ranchers, politicians and environmental activists – on either side of this decade-long fight.
'Tremendous joy'
Jane Kleeb is founder of political advocacy group Bold Nebraska and Chair of the Nebraska Democratic Party
I started Bold in 2010 as an organisation that was going to focus on a bunch of issues and bridge the urban and rural divide in the state. But then about three months after we launched, I started getting phone calls from farmers and ranchers saying people were knocking at their doors, telling them if they don't give their land over to this pipeline company that they're going to use eminent domain (taking private land and converting it into public use) and not give them any money for their land.
The move has halted construction of the nearly 1,200 mile (1,930 km) cross-country US-Canada project. It's the latest – and possibly final – chapter in an effort to build the pipeline that has led to protests, legal battles and political lobbying that have now spanned the administrations of three US presidents.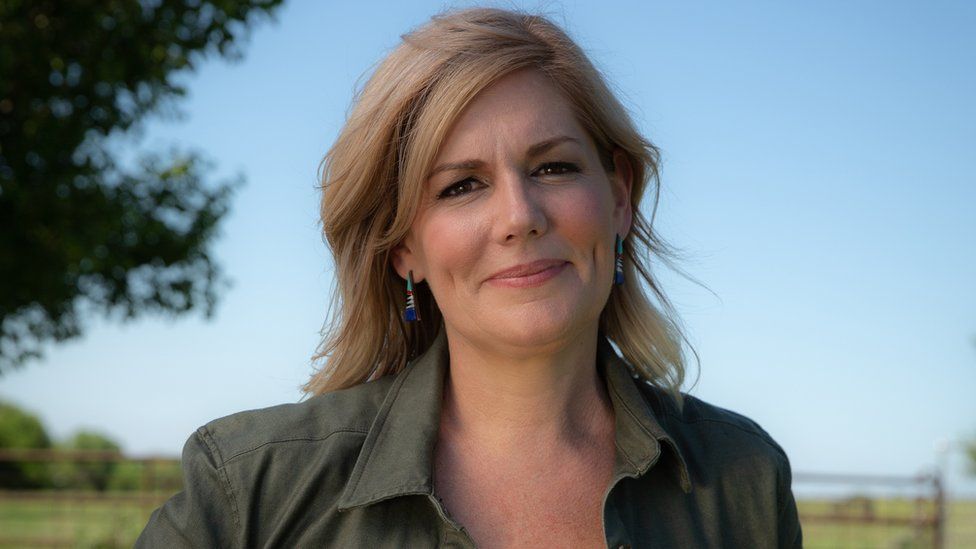 I knew nothing about pipelines or eminent domain, but I knew a lot about ranchers and this didn't make any sense. So I just started to do my own homework.
I was shocked by the amount of opposition that had self-organised against the pipeline right in the beginning. So I said to myself, if we really put some plans around this, we can win this.
We just started doing education sessions in church basements, bars, cafes, libraries – anywhere that ranchers asked us to come. There was no silver bullet or magic to the work we did. It was just a lot of hard work.
About four years into the fight, in 2014, we organised a big protest on the National Mall in Washington. That was the first time the Obama administration ever called me. They were like 'OK. You have our attention now.'
I did not think that Biden was going to do this so quickly. And so when I realised this was finally going to be the day that the pipeline was rejected, I was just filled with a tremendous amount of joy. There's joy that this totally unlikely alliance from different political ideologies went up against the Canadian government, the Republican government, half of the Democratic party and the oil industry, and we won.
'This hurts my town'
Douglas Irving is mayor of Hardisty, Alberta
We're disappointed. It obviously hurts the town. The first section of the pipeline was from the Saskatchewan border to a small town named Oyen. This year's construction season would have been from Oyen to Hardisty.
Our population is just 540 people but we have about 600 hotel beds. We're geared for construction season – providing accommodation, meals and services.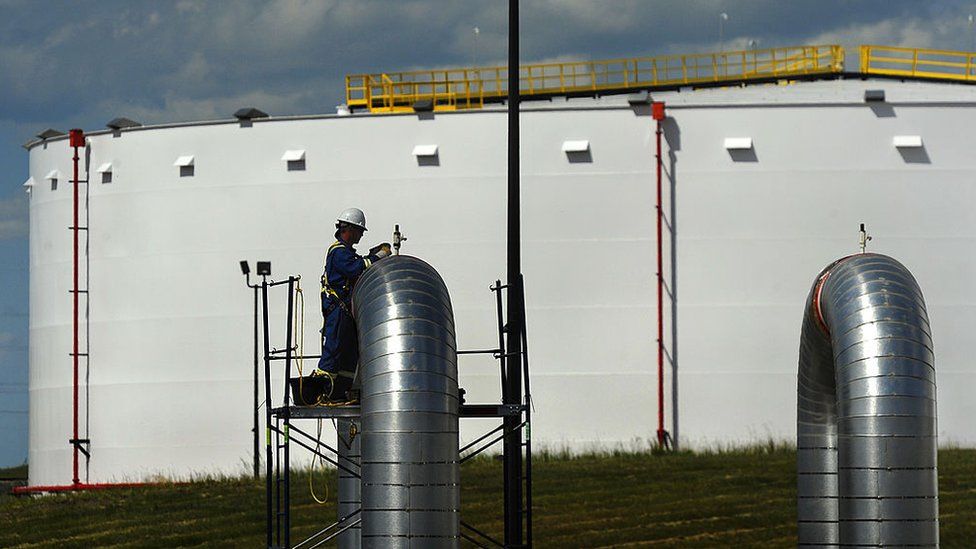 My belief is that the pipeline will get built eventually with the need to create American jobs. I'm in favour of construction and development over the environment. I think the environment portion of the debate is overrated. We're just cutting our own throats to say we're green.
I don't think people objecting to the pipeline have ever seen a pipeline going into the ground. Compared to tankers travelling around the world, trains taking oil out, it's a very safe system.
We have a lot of pipelines in and out of Hardisty and a year after they're in the ground and the soil is put back, the farmers are growing crops and the cattle are back grazing.
I think that people who are thinking that we'll all be electric in 20 years are way out and dreaming. I think we'll have oil for a long, long time.