WV reps vote to repeal Streams Protection Rule
State representatives vote to repeal Streams Protection Rule
By Danyel Vanreenen
The Journal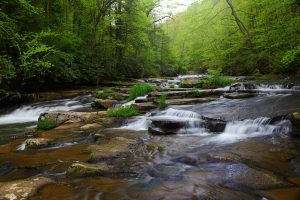 MARTINSBURG — In an effort to restrict the EPA's power, West Virginia representatives voted to repeal the Streams Protection Rule last week.
The rule — signed into action in December 2016 — came from the U.S. Department of the Interior. The agency said the rule instated regulations to prevent and minimize the impacts coal mining has on water.
"(The rule) will protect 6,000 miles of streams and 52,000 acres of forests over the next two decades, preserving community health and economic opportunities while meeting the nation's energy needs," the agency said in a statement.
While the regulations were updated, the rule itself was not a new concept. The Stream Protection Rule updated a 33-year-old set of regulations. The agency claims the rule would have made life better for citizens living in the shadow of mines.
The effort to repeal the act was supported by West Virginia Sen. Shelley Moore Capito, R-W.Va., who was the the lead co-sponsor for the official disapproval and overturn of the the stream protection rule.
"The Stream Protection Rule is the latest in a series of overreaching and misguided Obama-era regulations that have targeted America's coal industry," Capito said. "If this rule was allowed to stay in place, it would add to the economic devastation for people in coal communities."
Sen. Joe Manchin, D-W.Va., introduced the repeal of the rule. He said the rule was a crippling overreach of power by the previous administration. Manchin said he continues to be committed to protecting coal mining communities and economies.  Read more